5719 Pocket-LL
Regular price

$27.00

Sale price

$27.00

unit price

Around
A pocket that can be attached to a bag or belt using 100% wool that has been crimped.
By separating the larger smartphones instead of putting them in the pockets of pants or jackets, makes it easier to carry around and makes it easier to put in and take out .
・
Thick wool gently protects your smartphone.
・
The inner size is 85mm in width, 170mm in length, and 10mm in thickness, so it is ideal for iPhone 14 Pro Max, 14 Plus. See below for the main models that are suitable.
* Due to the characteristics of the product, the size may differ slightly.
・
Two types of parts, a belt clip and a snap hook, are included. Since it can be easily replaced, you can use
properly according to the application.
MADE IN JAPAN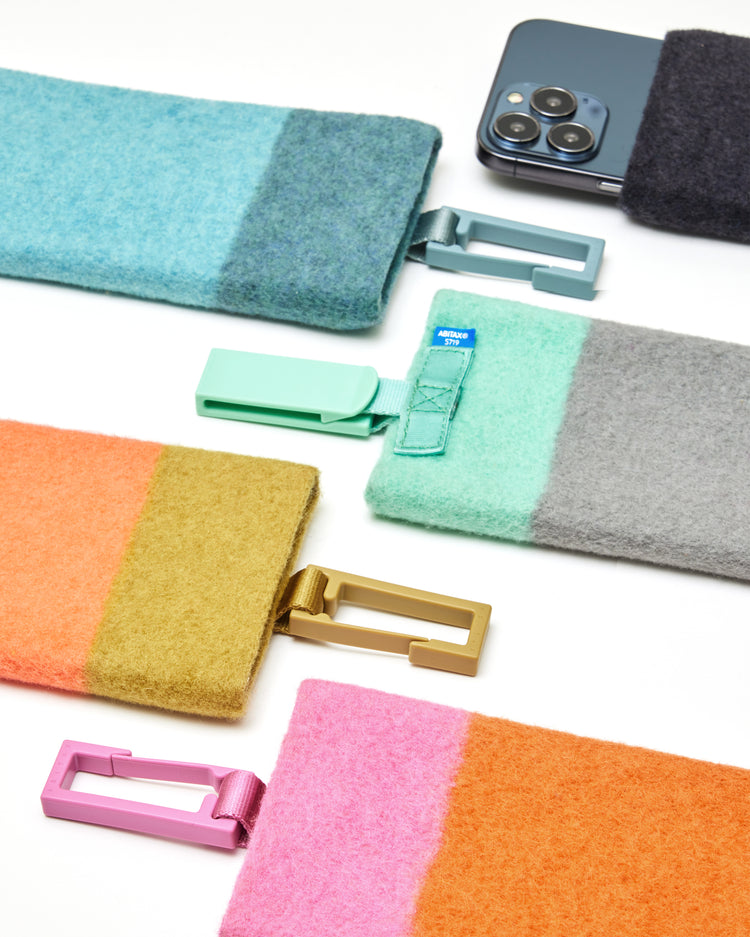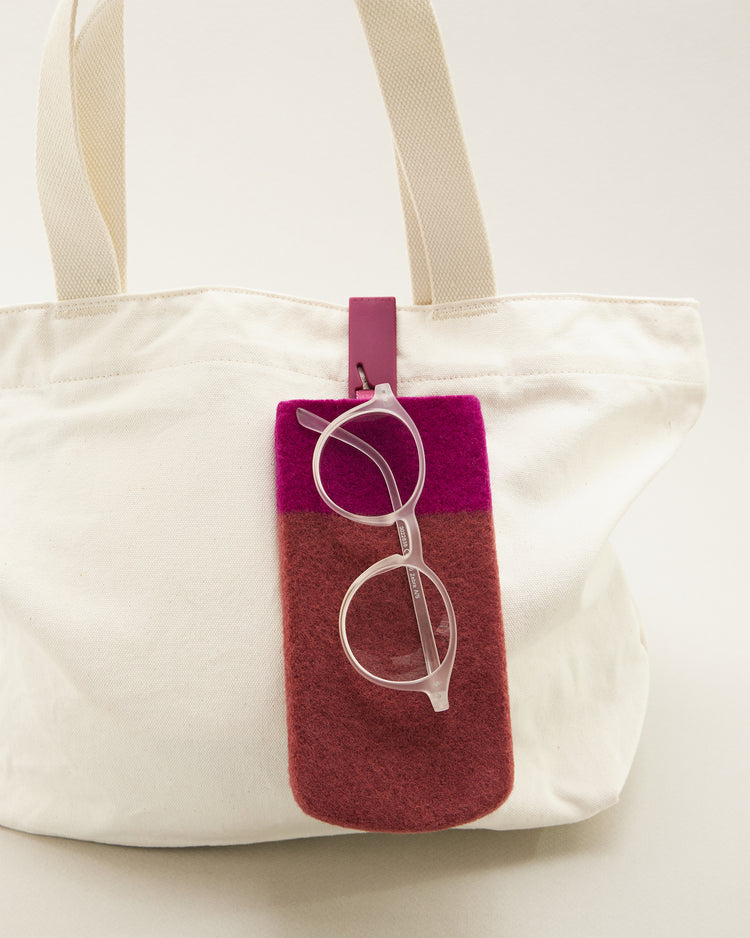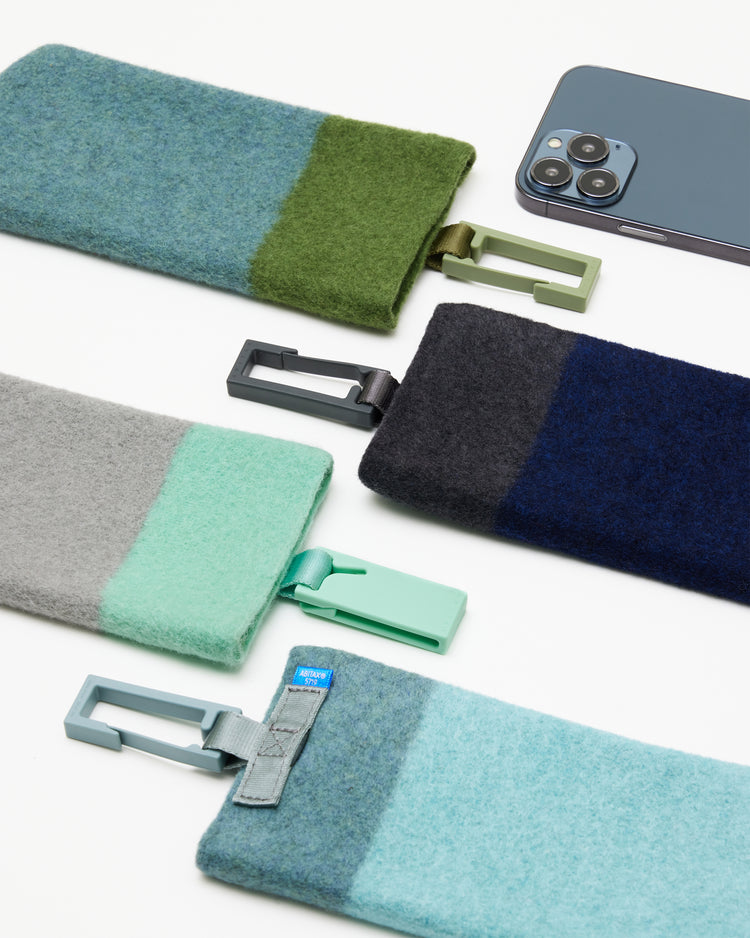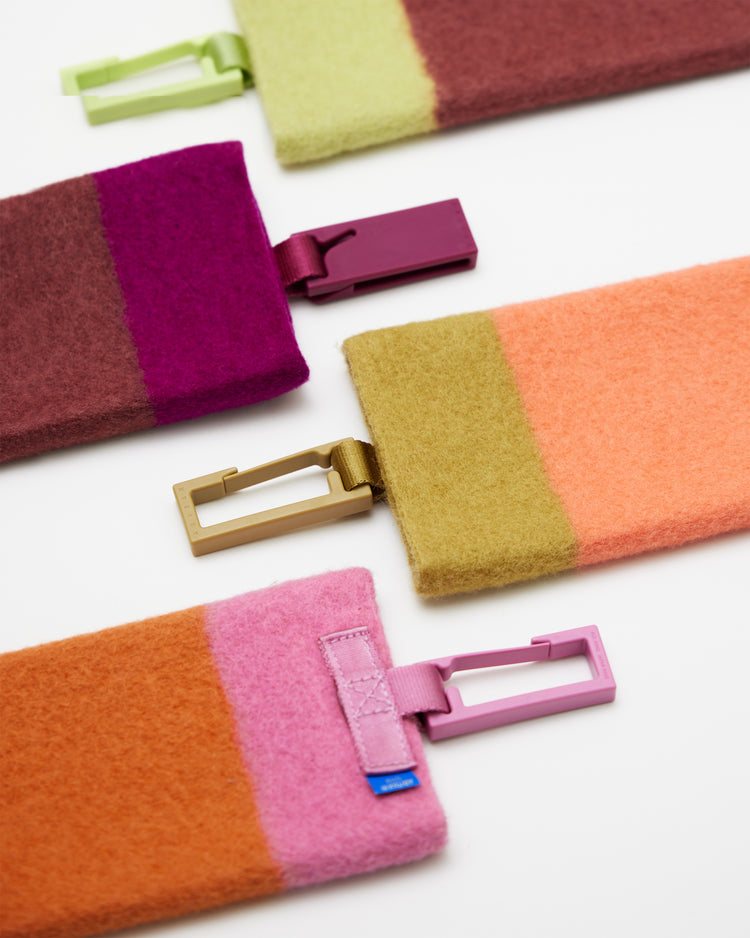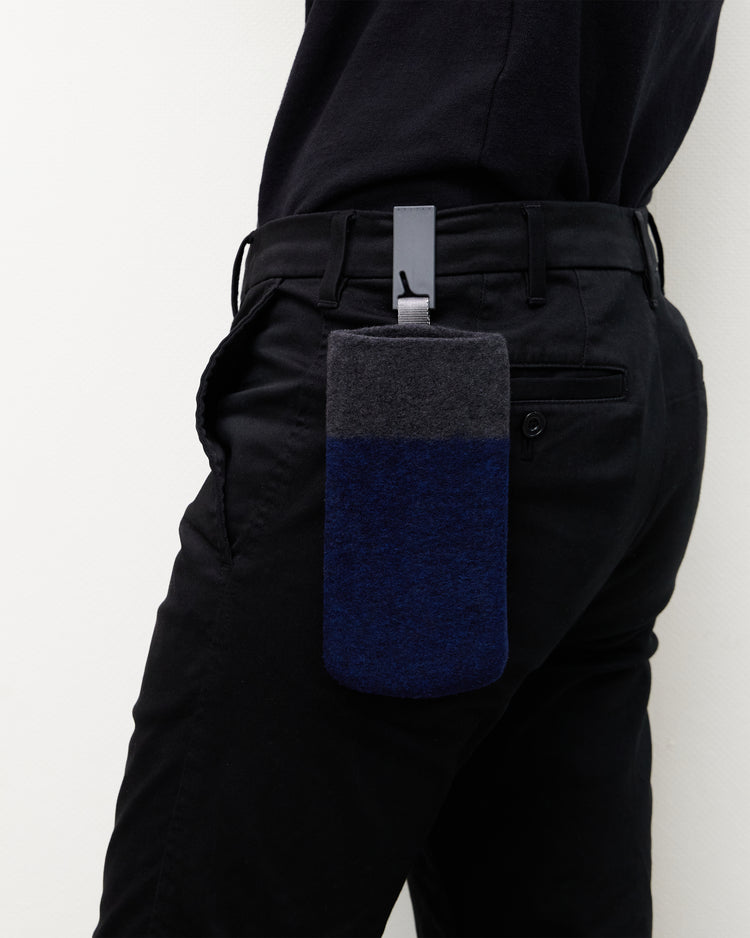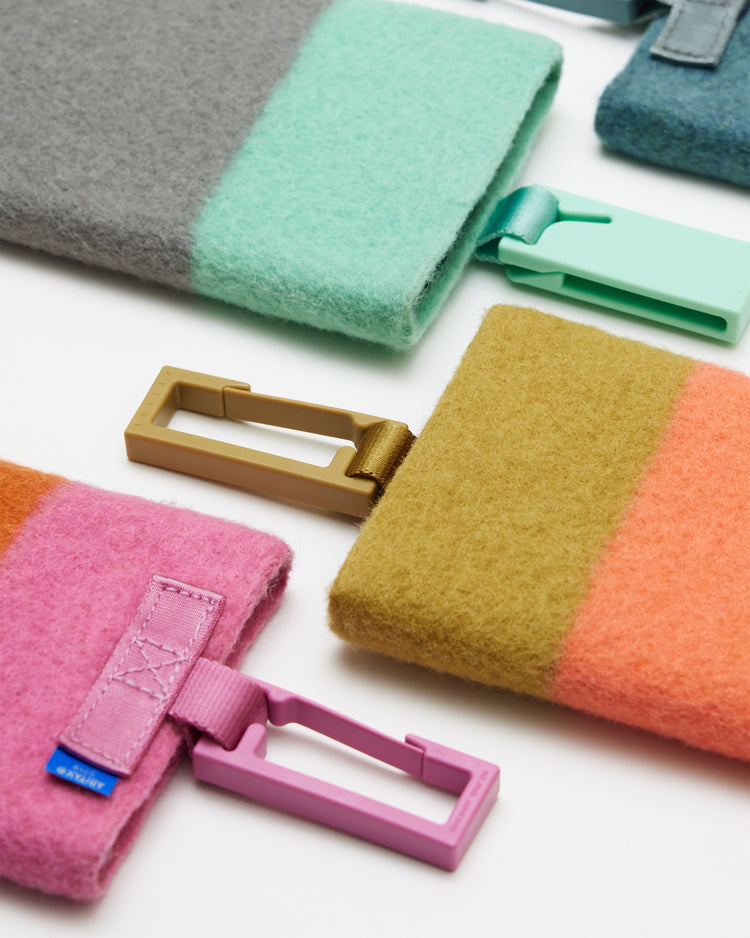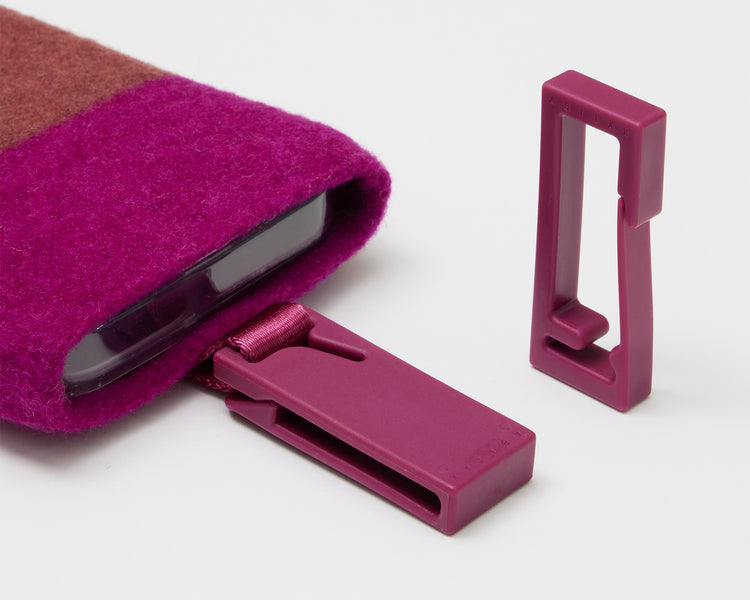 <tc>- The major smartphones that 5719 Pocket-LL fits -</tc>
Any of the following models can be used even with a plastic or leather case with a thickness of about 1 mm attached. We do not recommend using a case such as full-scale silicone or rubber because it is not slippery and does not go well with wool.

5719 Pocket-LL fits the smart phones below. (With about 1mm thick plastic or leather case)




iPhone14 Pro Max

iPhone14 Plus

iPhone13 Pro Max

XPERIA 5Ⅲ

Google Pixel 6

AQUOS zero6

Galaxy S21 + 5G

Galaxy S22 Ultra

XPERIA 1 Ⅲ

XPERIA 1 Ⅳ

OPPO Find X3 Pro

OPPO A54

Redmi Note10

Galaxy A32 5G

Galaxy A53 5G

TORQUE 5G




(As of 2022.09, according to our research) If you use a smaller model than those, please consider 4717 Pocket-L .
<tc>- Color Variation -</tc>

<tc>- How to Attach & Detach -</tc>
<tc>- Package -</tc>
We adopted a package that uses corrugated cardboard (waste paper) instead of plastic.
<tc>- Specs -</tc>
Main body

Color : Bicolor All 9 colors

Size : W95 x H245 (including clip) x D15mm

Internal size : W85 x H180 (center 170) x D10mm

Weight : Approximately 29g

Material

Case : 100% wool

Tape : Nylon

Plastic : Polyacetal


Package

Size : W126 x H280 x D24mm

Material : Paper (partially recycled paper), PET

MADE IN JAPAN

* Due to product characteristics , The size may be slightly different.

Also, it may become larger over time.

Washing method / Caution

Due to the characteristics of the material, there is a possibility of deformation, color transfer, and fading. Please lay it flat in the shade. Also, when washing, please follow the washing method of 100% wool and wash your hands with lukewarm water using a special neutral detergent.

・

When it dries, it will not shrink any more by putting a mold in it. You can also stretch the size slightly by putting a large mold.

* Please note that if you use water, ordinary detergent or soap, or wash with rubbing, felting will progress and become smaller.